Save Time
Instantly contact a network of scrap yards and engine importers.
Multiple Quotes
Suppliers contact you with their quotes.
Purchase Direct
No middle man fees! Purchase direct from the suppliers.
Are you looking for parts to repair, modify or rebuild your BMW E30? At Spares Pretoria we are proud to be able to source used BMW E30 parts and spares. Each day BMW Scrap Yards in Pretoria are constantly stripping accident damaged vehicles to salvage parts that are as good as new.
Find door mirrors, rear view mirrors and trims for the interior. When it comes to customer happiness, there is no sale that's too big or too small! So whatever you are looking for, we can get it for you! Whether it be the tiny nuts and bolts too a large V8 BMW engine, we sell only the best E30 BMW used parts, whatever the size or shape.
Seriously, this is the No.1 spot on the web to find the best BMW spares.
Our Network Of Scrap Yards
Recent BMW Part Enquiries
Date

Customer

Brand

Model

Engine

parts-description

2017-11-21 13:59:52 +00:00

AMANDA BRUWER

BMW

1989

22054495

Price and stock on front wheel bearings and hub left and right

2017-11-14 14:31:20 +00:00

buks

Webmaster

2017-11-14 08:40:40 +00:00

Tumelo

BMW

E36

316i

Computer box using a mechanical key. The key has got no chip.

2017-11-13 07:33:21 +00:00

johannes

BMW

2013

2L

need second hand parts

2017-11-08 15:08:36 +00:00

Robert

BMW

E90

320i

I Need the Vanos of the above mentioned car

2017-11-06 06:48:51 +00:00

Hans Lombard

BMW

318i

Rear universal joint
Propshaft

2017-11-05 05:02:39 +00:00

FARAI

BMW

X5 E53

Its called solenoid valve block for BMW x5 E53 3.0i With EHC 2 suspension system

2017-11-04 07:54:58 +00:00

Marius

BMW

318i E46

N42

Rain and light sensor on window on back of mirror
More Info
BMW 3 Series Generations
E30 (1982 – 1992)
E36 (1991 - 1998)
E46 (1998 - 2002) & E46 Facelift (2002 – 2005)
E90 (2005 - 2008) & E90 Facelift (2008 - 2011)
F30 (2012 - 2016)
About The E30 BMW Model
In 1982, BMW introduced a new brand into the market. The E30 automobile platform was created to pave the way for generation 3 Series. Although the new 3 series were initially created with a 2-door van body style, it was later upgraded to 4-door sedan body type. The new model, which had more advanced exterior features, was designed to compete with anticipated Mercedes 190E. It has the same suspension with the previous model E-21 models. However, it featured a top-notch 2.5L engine that delivered up to 171 sports through Bosch Motronic technology. The new 3-Series Sedan had excellent performance on the road as it had the maximum speed of 135mph. Moreover, the vehicle had an impressive acceleration of 0-60mph in 8.3 seconds.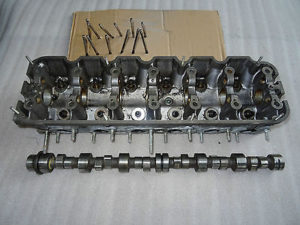 Resources: