Save Time
Instantly contact a network of scrap yards and engine importers.
Multiple Quotes
Suppliers contact you with their quotes.
Purchase Direct
No middle man fees! Purchase direct from the suppliers.
Are you looking for parts to repair, modify or rebuild your BMW E30? At Spares Pretoria we are proud to be able to source used BMW E30 parts and spares. Each day BMW Scrap Yards in Pretoria are constantly stripping accident damaged vehicles to salvage parts that are as good as new.
Find door mirrors, rear view mirrors and trims for the interior. When it comes to customer happiness, there is no sale that's too big or too small! So whatever you are looking for, we can get it for you! Whether it be the tiny nuts and bolts too a large V8 BMW engine, we sell only the best E30 BMW used parts, whatever the size or shape.
Seriously, this is the No.1 spot on the web to find the best BMW spares.
Our Network Of Scrap Yards
Recent BMW Part Enquiries
Date

Customer

Brand

Model

Engine

parts-description

2018-02-21 08:25:24 +00:00

Rob Louw

BMW

520 d F10 2011

diesel 2.0

Headlight right side front

2018-02-15 08:43:53 +00:00

andrew

BMW

BMW 745 A 2006

50073391 V8

BELOW FRONT HEAD LIGHT BELOW OR IN BUMPER PORTION WHERE DRIVING SPOTLIGHT IS FITTED IN BLACK PLASTIC GRILLE PIECE RIGHT HAND SIDE , THE OUTSIDE PIECE /RIGHT HAND SIDE .

2018-02-15 06:59:58 +00:00

Tshepo

BMW

f30

320i

Oil level sensor

2018-02-14 12:33:39 +00:00

Andrea

BMW

E90 320d

I am looking for an ECU urgently?

2018-02-13 19:34:11 +00:00

Kevinnof

BMW

смотреть фильмы онлайн 2018 новинки - русские фильмы 2018 смотреть онлайн http://hidshop.ru - смотреть фильмы онлайн 2018 новинки!


купить интернет магазин распродажа https://goo.gl/3HnQoN - интернет распродажа, купить интернет магазин распродажа ; распродажи в интернете купить !


распродажа недорого интернет магазин https://goo.gl/rQ2ukj - купить интернет магазин дешево распродажа, интернет скидки распродажи ; алиэкспресс интернет магазин !


алиэкспресс интернет магазин https://goo.gl/3Lsuoh - More info!

Enjoy FREE videos http://vic7.biz - Free Movies XXX , Movies XXX Videos ; Tube - XXX Videos ___

XXX Videos http://wus5.biz - Show more___


XXX Videos http://dus7.biz - Show more___

2018-02-13 12:09:05 +00:00

stephen

BMW

323

WATER PUMP

2018-02-12 18:31:04 +00:00

Fabricio Rodriguez

BMW

528i (E38)

Rear cup holdef

2018-02-11 16:06:41 +00:00

Jolanda Terhoeven

BMW

320i

Manual

Left front door
Right back door
Left and right fenders-over front wheels??
Front spoiler
Right side door panel under doors-sill?
More Info
BMW 3 Series Generations
E30 (1982 – 1992)
E36 (1991 - 1998)
E46 (1998 - 2002) & E46 Facelift (2002 – 2005)
E90 (2005 - 2008) & E90 Facelift (2008 - 2011)
F30 (2012 - 2016)
About The E30 BMW Model
In 1982, BMW introduced a new brand into the market. The E30 automobile platform was created to pave the way for generation 3 Series. Although the new 3 series were initially created with a 2-door van body style, it was later upgraded to 4-door sedan body type. The new model, which had more advanced exterior features, was designed to compete with anticipated Mercedes 190E. It has the same suspension with the previous model E-21 models. However, it featured a top-notch 2.5L engine that delivered up to 171 sports through Bosch Motronic technology. The new 3-Series Sedan had excellent performance on the road as it had the maximum speed of 135mph. Moreover, the vehicle had an impressive acceleration of 0-60mph in 8.3 seconds.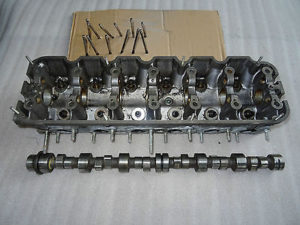 Resources: